#What is the Spixii CPA platform?
At Spixii, we define a Conversational Process Automation (CPA) the technology encompassing:
A chatbot
A conversational process
The integrations with core systems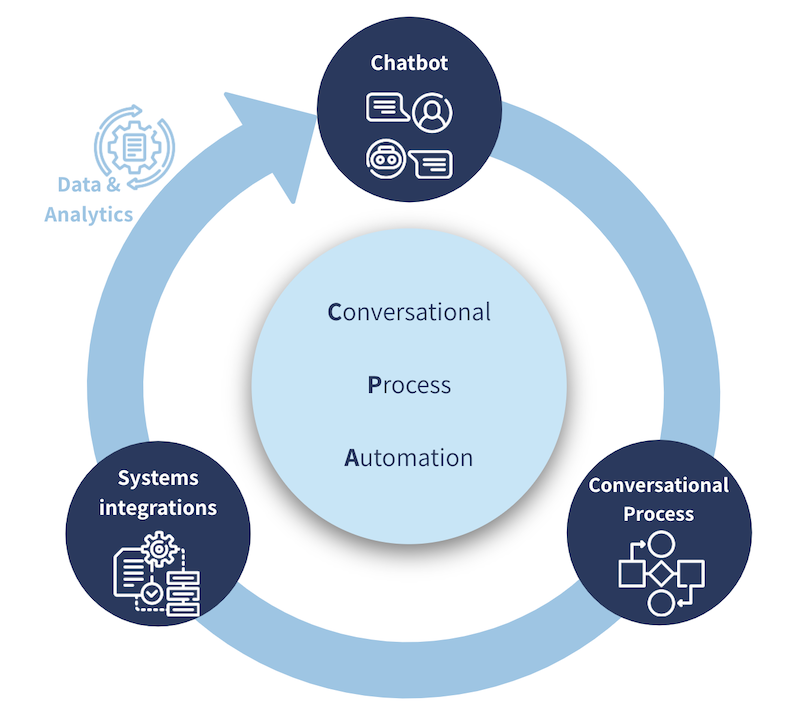 Designed to simulate conversations with human users, the chatbot loops the conversational process 24/7. The conversational process delivers end-to-end automation as it can create, read and update information with core systems via integration. These three core modules are linked by the data flowing through them continuously.
The Spixii platform is designed to create, manage and improve CPA in the most intuitive, robust and secure way.
In this documentation, you will learn more about:
Workspace - the starting page of the platform where CPA projects are created and managed. Reporting Dashboards at CPA project and organisation levels are also available here.
Once a project is selected, you can do specific actions:
Build tab - create the conversational process and the system integration.
Display tab - adapt the look and feel of the appearance of the chatbot to be aligned with your brand
Measure tab - plot the conversational paths that the human users are taking while using the chatbots
While reading this documentation, you contact us here.