#UI features selector
The Display tab allows to enable or disable the following UI features
Menu
The menu is a layer appearing over the conversational user interface that allows the end-user to perform some non-conversational activities. Once activated, a three-bars icon will appear on the top-right corner of the frame.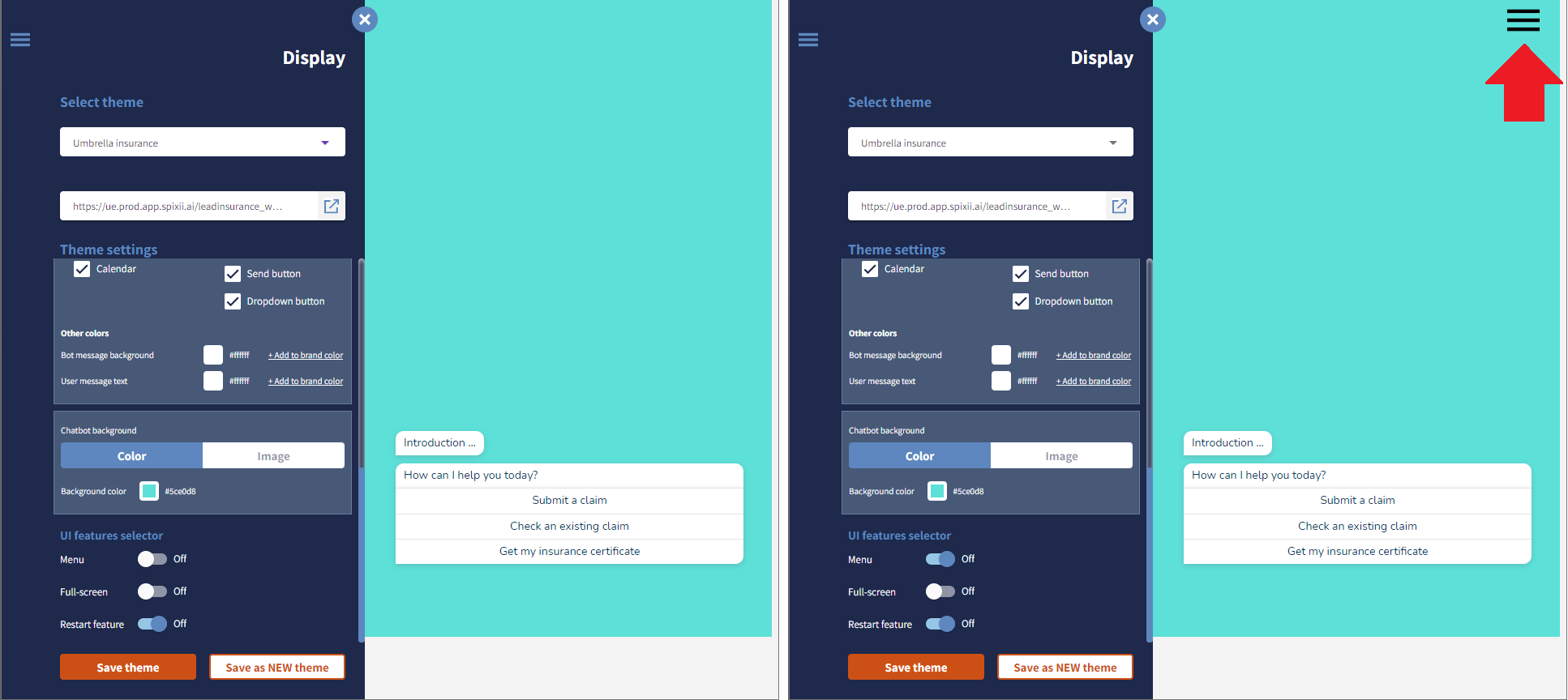 ⚠️Important note: At the moment the only option available inside of the menu is the Restart conversation action. More features and customisations are on their way.
Full-screen
The conversational user interface will try to fit as best as possible the end-user.prod.ce or desktop. Generally speaking, it's a good practices launch the chatbot in full-screen to optimize the UX. However, there are cases where some disclaimers must be displayed before starting the chat. If the hosting website or app have mandatory contents to display that can't be encapsulated in the messages of the CPA, then it may be useful activate the full-screen option. The chatbot won't open up and take the entire screen if not engaged by the end-user. The size can be reduced by clicking on the top-right X icon.
Restart feature
The restart feature allows a user to reload a conversation happened in the past within a defined retention time. The conversational user interface will roll out all the answers and responses until the last interaction with the user and will allow the conversation to proceed from the last interaction without restart from scratch.
⚠️Important note: Restart feature is available for Advanced and Premium plans only and requires the client to sign an extension of the DPIA (Data Protection Impact Assessment) to agree the CPA to store customer personal data for the retention time.